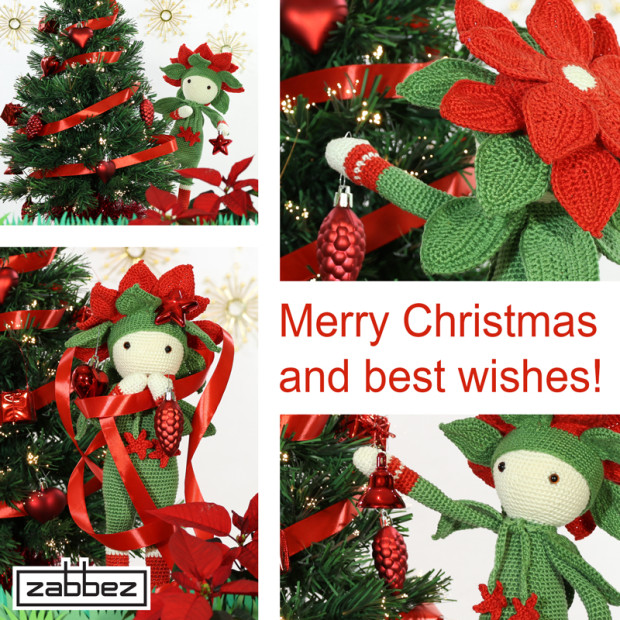 This year Christmas Star Kris is decorating the tree in red Christmas colors. He loves red, it is his favorite color. He is really enthusiastic and starting with the lights followed by the red Christmas garlands. The shiny red Christmas decorations are next. He has red pineapples, gifts, hearts and his favorite: stars! The tree looks really great and Kris is very happy.
But oh oh.. Kris be careful!
It is too late! He is already tangled up in the Christmas garlands. Not to worry, because Kris will have himself free in no time. But instead he is getting more and more tangled up. You can hear him laughing, he does not mind. Kris says it is all part of Christmas and it is actually a lot of fun.
Merry Christmas everybody and best wishes!
Kris is a crochet Poinsettia pattern that is a lot of fun to make. Get the pattern here: Crochet pattern Christmas Star Kris