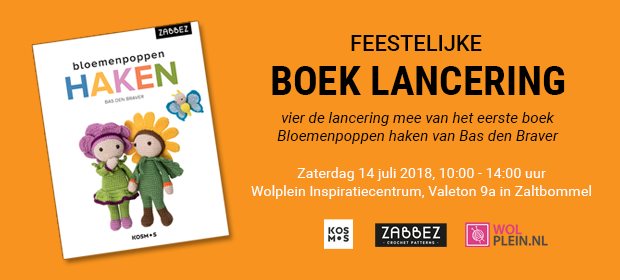 My crochet book will at first only be available in Dutch. Do you want it to become available in your language too? Continue reading at: My first crochet book!
Mijn eerste boek Bloemenpoppen Haken is een feit en dat verdient een feestje!
Het boek bevat 15 nieuwe kleine patronen, zoals kleine zonnebloem Sam en anemoon Annie, aangevuld met enkele extra patronen, zoals een vlinder en bij, om de bloementuin compleet te maken.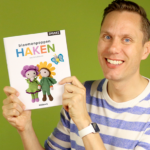 Je bent van harte uitgenodigd op de feestelijke boeklancering. Het zal plaatsvinden op zaterdag 14 juli van 10.00 – 14.00 in het Wolplein Inspiratiecentrum in Zaltbommel. Je kunt er alle gehaakte bloemenpoppen uit mijn boek bewonderen en ik ben er persoonlijk aanwezig om je boek te signeren!
Vier het met me mee!
Bas den Braver
Meer info op de website van wolplein: BOEKLANCERING BLOEMPOPPEN HAKEN MET ZABBEZ