Meet the happy flower friends. They are out in nature, in a field or in your city park.
And you might not know it, but they are even in your garden and in your home in a vase.
Flower friends are fun to crochet and they bring a little happiness in your life.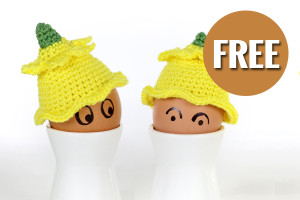 Free crochet pattern Daffodil Hats
Daffodil Nancy is sharing her daffodil hats with all the Easter Eggs around. They keep your eggs warm and give them some personality. Daffodil Easter egg hats are great to use as an egg cosy. Make as many daffodil egg cosies as you like. These easter egg daffodil hats are crocheted for medium size eggs. Since crochet Read more…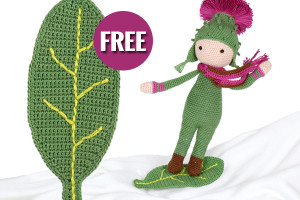 Free leaf board crochet pattern
Thistle Tim is leaf boarding in the snow and he is enjoying it very much. Did you already see the video of Thistle Tim leaf boarding? Be sure to check it out here: This is a free crochet tutorial for the leaf board. You need a crochet hook size 2.5mm (US number 1.5), a tapestry needle and Read more…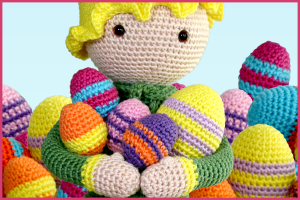 Free easter egg pattern
Daffodil Nancy loves Easter. She has been out collecting Easter Eggs all day and found a lot! Have you seen Daffodil Nancy's Easter adventure yet? She gets help from Sunflower Sam and Snowdrop Sia. Will they find all the Easter Eggs they hope for? Find the crochet pattern for a Daffodil Nancy flower doll here. or Crochet Read more…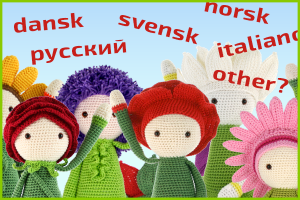 Volunteers to translate
Do you want to be part of Zabbez and translate the patterns? Zabbez is looking for you! All language translations are done by a team of very enthusiastic volunteers that wish to bring the Zabbez dolls to their country. If you are interested in translating the Zabbez patterns to your language, please contact me by sending an Read more…