Meet the happy flower friends. They are out in nature, in a field or in your city park.
And you might not know it, but they are even in your garden and in your home in a vase.
Flower friends are fun to crochet and they bring a little happiness in your life.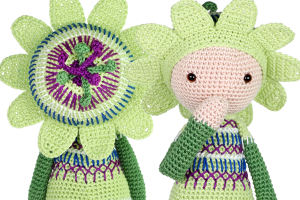 New pattern: Passionflower Paz
Passionflower Paz is a very dreamy girl. She loves to wander through forests, gardens and even cities. She is always looking up at the sky and dreaming she can be closer to the sun. Paz enjoys climbing up trees, walls and everything she sees. With her curly tendril she grabs hold of everything so she can be Read more…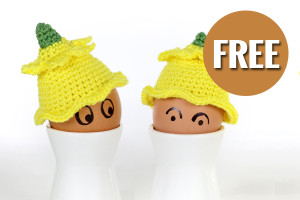 Free crochet pattern Daffodil Hats
Daffodil Nancy is sharing her daffodil hats with all the Easter Eggs around. They keep your eggs warm and give them some personality. Daffodil Easter egg hats are great to use as an egg cosy. Make as many daffodil egg cosies as you like. These easter egg daffodil hats are crocheted for medium size eggs. Since crochet Read more…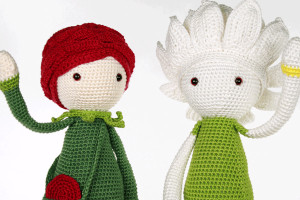 Have a great crochet day!
The ladies Rose Roxy and Water Lily Winnie wish you a great day. They are having fun together waving at everybody that walks by. And in between the waving, they are making some pirouettes together. They hope they can share a little of the love they feel for you. Is it working? Make sure to enjoy yourself Read more…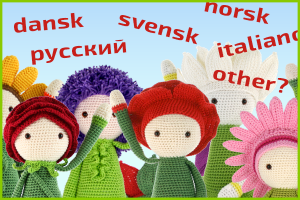 Volunteers to translate
Do you want to be part of Zabbez and translate the patterns? Zabbez is looking for you! All language translations are done by a team of very enthusiastic volunteers that wish to bring the Zabbez dolls to their country. If you are interested in translating the Zabbez patterns to your language, please contact me by sending an Read more…