- Sun Zuzu and Cloud Kirk -
Sun Zuzu and Cloud Kirk are best friends. Together they take care of all the colorful flowers growing on our beautiful earth. Zuzu gives as much sunshine and warmth as she can to help them grow big and strong. Kirk provides shade and water so they are never thirsty. Zuzu and Kirk love to give and they enjoy seeing the beautiful flowers bloom.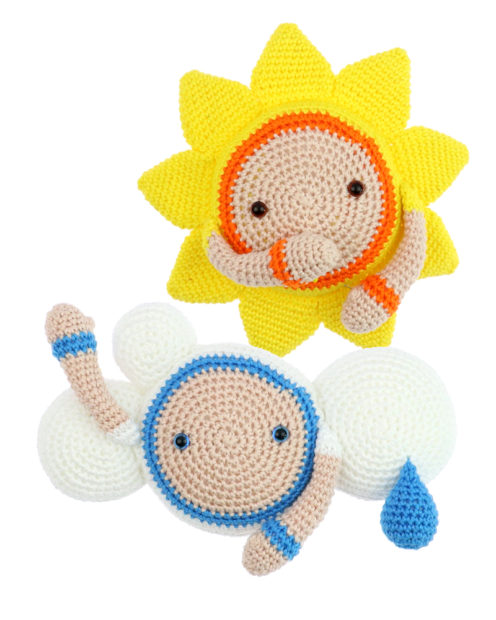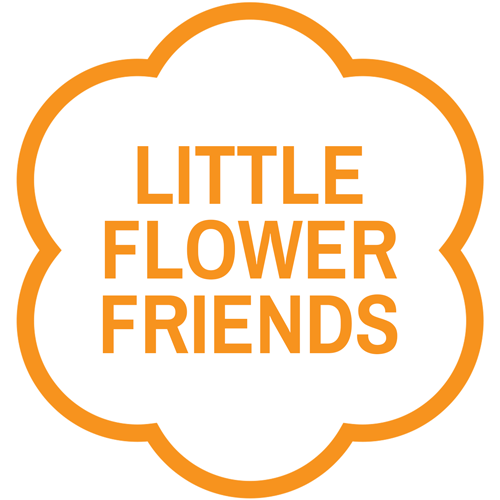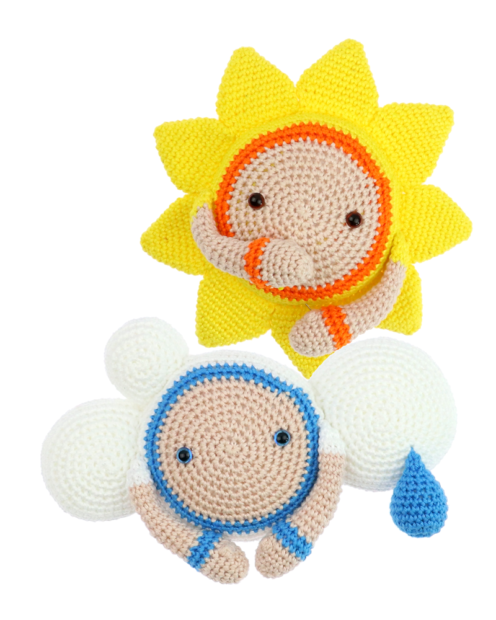 This is a crochet pattern or amigurumi pattern with step by step instructions and photos.
Size: 16 cm / 6 inch
What you need: crochet hook 2.5 mm (US 1.5), tapestry needle, soft stuffing, safety eyes, yarn calling for 2.5 mm crochet hook.
What you need to know: chain, slipstitch, single crochet, half double crochet, double crochet, treble crochet, magic ring, increase and decrease.
- Where to buy -

Crochet patterns available in English, Dutch, German, French, Spanish, Italian, Danish, Hungarian, Polish and Russian.
Click on the logo to go directly to the Zabbez Etsy or Ravelry store.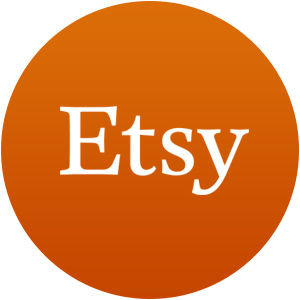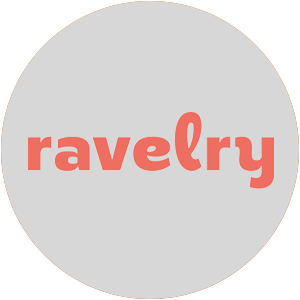 - Version Info -
First publication: 15 September 2019. Latest versions: English EN1.00 / Dutch NL1.00 / German DE1.00 / French FR1.00 / Spanish ES1.00 / Italian IT1.00 / Danish DK1.00 / Hungarian HU1.00 / Polish PL1.00 / Russian RU1.00
- All crochet patterns -