- Lobster Kevin -
Lobster Kevin is super strong. His helmet and armor protect him and with his antenna he knows exactly where danger is. No matter how big the problem, he goes straight for it and with his sharp scissor claws he solves the issue. Everyone loves Kevin, because they can always count on him. He is a real hero!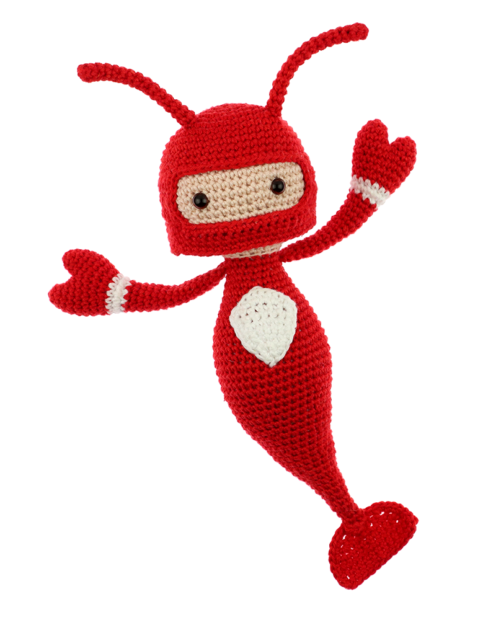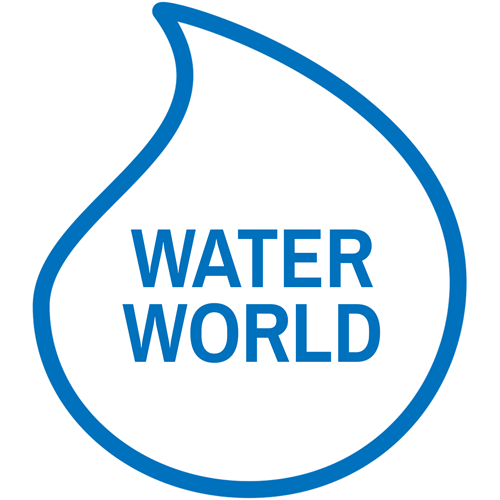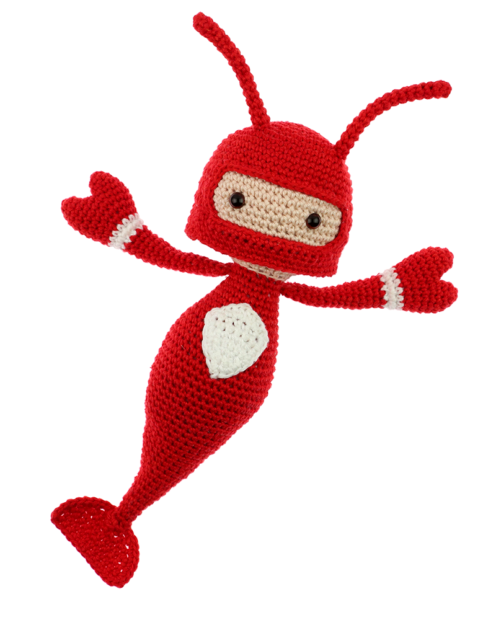 This is a crochet pattern or amigurumi pattern with step by step instructions and photos.
Size: 22 cm / 8.5 inch
What you need: crochet hook 2.5 mm (US 1.5), tapestry needle, soft stuffing, safety eyes, yarn calling for 2.5 mm crochet hook.
What you need to know: chain, slipstitch, single crochet, half double crochet, double crochet, treble crochet, magic ring, increase and decrease.
- Where to buy -

Crochet patterns available in English, Dutch, German, French, Spanish, Italian, Danish, Hungarian, Polish and Russian.
Click on the logo to go directly to the Zabbbez Etsy or Ravelry store.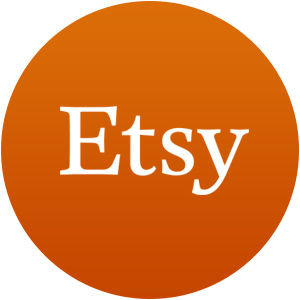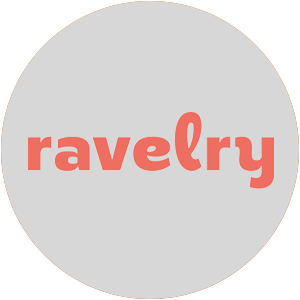 - Version Info -
First publication in book Waterwereld Haken: 2 July 2019. Latest versions: English EN1.00 / Dutch NL1.00 / German DE1.00 / French FR1.00 / Spanish ES1.00 / Italian IT1.00 / Danish DK1.00 / Hungarian HU1.00 / Polish PL1.00 / Russian RU1.00
- All crochet patterns -