- Little Hydrangea Hank -
Hydrangea Hank has many little bright blue flowers which together make a beautiful large flowered bulb. He enjoys to bloom abundantly. When Hank has nothing to do, he counts his little flowers to pass the time. And when he counts a different number of flowers than last time, he laughs very loud and starts to count all over again.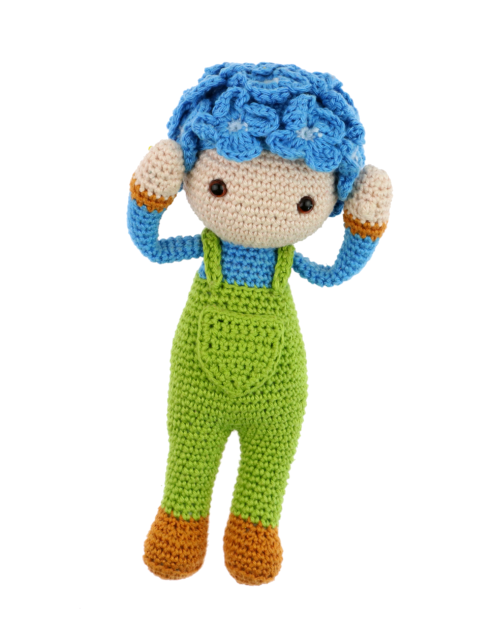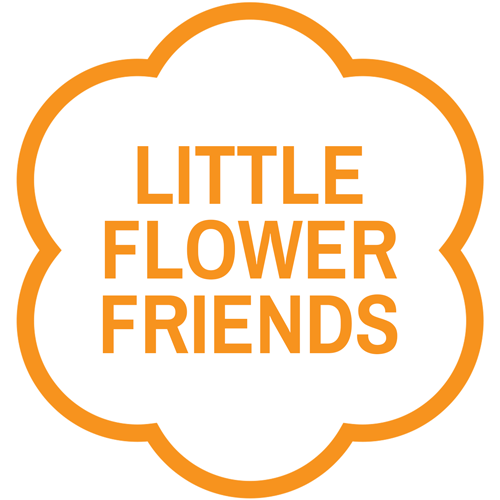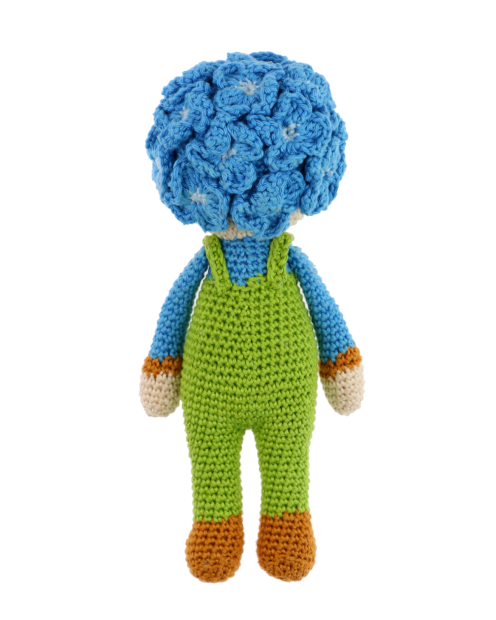 This is a crochet pattern or amigurumi pattern with step by step instructions and photos.
Size: 20 cm / 8 inch
What you need: crochet hook 2.5 mm (US 1.5), tapestry needle, soft stuffing, safety eyes, yarn calling for 2.5 mm crochet hook.
What you need to know: chain, slipstitch, single crochet, half double crochet, double crochet, treble crochet, magic ring, increase and decrease.
- Where to buy -

Crochet patterns available in English, Dutch, German, French, Spanish, Italian, Danish, Hungarian, Polish and Russian.
Click on the logo to go directly to the Zabbez Etsy or Ravelry store.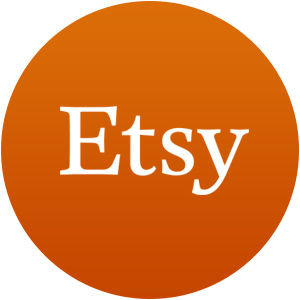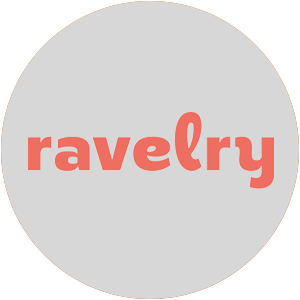 - Version Info -
First publication: 29 April 2016. Little publication: 10 July 2018. Latest versions: English EN1.00 / Dutch NL1.00 / German DE1.00 / French FR1.00 / Spanish ES1.00 / Italian IT1.00 / Danish DK1.00 / Hungarian HU1.00 / Polish PL1.00 / Russian RU1.00
- All crochet patterns -